In
IR-2022-185
, issued on October 19, 2022, the IRS reminds taxpayers affected by Hurricane Ian in areas covered by certain Federal Emergency Management Agency (FEMA) disaster declarations they may have more time to file their returns to qualify for the
penalty relief
under
Notice 2022-36
for their 2019 and 2020 tax returns.

On October 4, 2022 we posted IAN Tax Relief May Have Extended Penalty Relief To Fla LLCs Until February 15 to File Their Late 2019 & 2020 Form 5472, where we discussed that FL–2022–19 which provides victims of hurricane IAN until February 15, 2023 to file returns for deadlines falling on or after September 23, 2022 and before February 15, 2023, may also extend the time for single member LLC to file their Form 1120, with the associated Form 5472, pursuant to Notice 2022 – 36 provides penalty relief for 2019 & 2020 where tax returns that were filed on or before September 30, 2022.
This notice confirms that taxpayers affected by Hurricane Ian in areas covered by certain Federal Emergency Management Agency (FEMA) disaster declarations they may have more time to file their returns to qualify for the penalty relief under Notice 2022-36 for their 2019 and 2020 tax returns.
Have an IRS Tax Problem?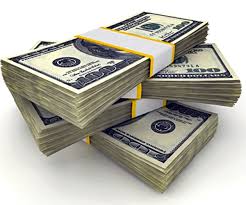 Contact the Tax Lawyers at
Marini & Associates, P.A.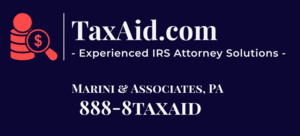 for a FREE Tax HELP Contact us at:
www.TaxAid.com or www.OVDPLaw.com
or Toll Free at 888 8TAXAID (888-882-9243)